This is a vibrant and delicious lemonade made with amazing pink pitaya and of course lemon. It is the best summer drink.
There is no reason needed to serve lemonade. It is the most comforting and easy drink to make for just one or for a big crowd. This is great for any occasion, particularly the best one to beat the heat. Yes, for all summer parties and grilling parties, this is the best! Do not forget that this is the only drink that would be loved across all ages.
This lemonade is easy to make. Just like any lemonade. The only extra addition is the dragon fruit or pink pitaya. Pink pitaya has tons of nutrition. This fruit has amazing loads of vitamin c and flavonoids. This fruit helps in natural detox because of the huge quantities of antioxidants this fruit has. It also helps in improving gut health and overall health and immunity. Plus, this adds a vibrant color to the food. Fresh or frozen fruit can be used. The nutrition profile of this fruit along with versatile lemon makes this drink a powerhouse of vitamin C drink that helps in overall immunity while quenching thirst.
There is nothing comforting like a glass of cold lemonade on a hot day. It doesn't matter whether it is plain old lemonade or flavor added one. The extra added flavors give an extra flavor to the classic one. Lemonade is forgiving that it takes up flavor additions and the married flavors shine through. We love making different flavors of lemonade and this
Nannari Sarbath
, a lemonade/limeade made with sarasaparilla extract, has loads of childhood memories and it is one of the street food/drink in India. The acidic lemon gives a wonderful opportunity to learn the science of acids and bases or the pH with the butterfly pea flower. This
color changing lemonade
will be a superhit with kids and a wide array of drinks can be made based on this idea.
Basil seeds aka sabja seeds or tukmaria is a natural coolant. It absorbs water and becomes a jelly that can be topped on drinks. It is a common addition in lemonade or any other thirst quenchers like this
Nannari Sarbath
. This is also added to falooda, a monster dessert drink. Check here for addictive
faloodas
from the blog. These seeds are available in Indian grocery shops. In case you can't find it, chia seeds can be used instead.
Welcome to #LemonWeek 2022 hosted by Lynn from
Fresh April Flours
and Rebecca from
Devour Dinner.
This week is sponsored by
Rodelle
and
La Tourangelle
. I may have received product samples from these sponsors to help in the creation of my recipes. All opinions are my own. Come join me and my fellow Lemon Week bloggers as we bring you recipes from appetizers to drinks to entrées and desserts!
a Rafflecopter giveaway
Check out the amazing prizes you can win in our #LemonWeek Giveaway!
Prize #1: Rodelle Prize Pack
Rodelle Prize Pack includes:
2 count Gourmet Madagascar Vanilla Beans
2oz Almond Extract
4oz Natural Baker's Extract
4oz Vanilla Paste
8oz Gourmet Vanilla Extract
25oz Organic Baking Cocoa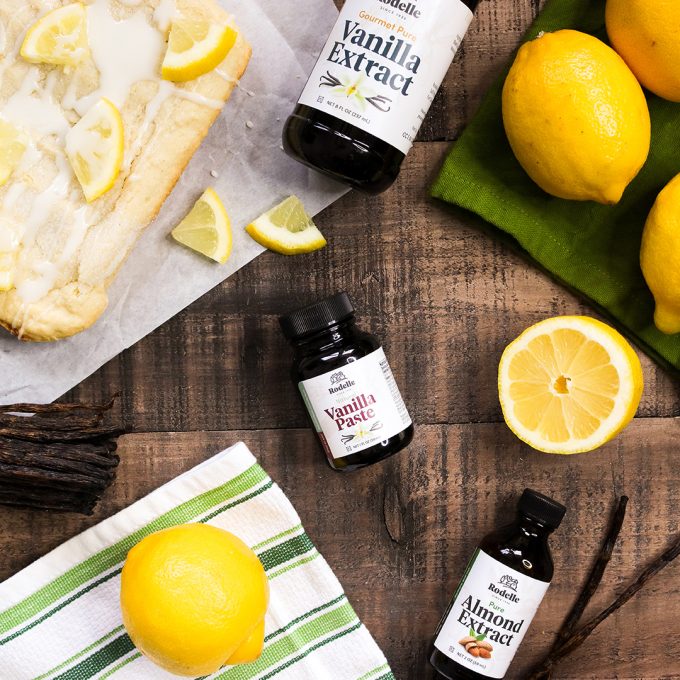 Prize #2: La Tourangelle Prize Pack
La Tourangelle Prize Pack includes:
Extra Virgin Olive Oil
Roasted Walnut Oil
Regenerative Sunflower Oil
4oz Vanilla Paste
Fleur de Sel Almond Butter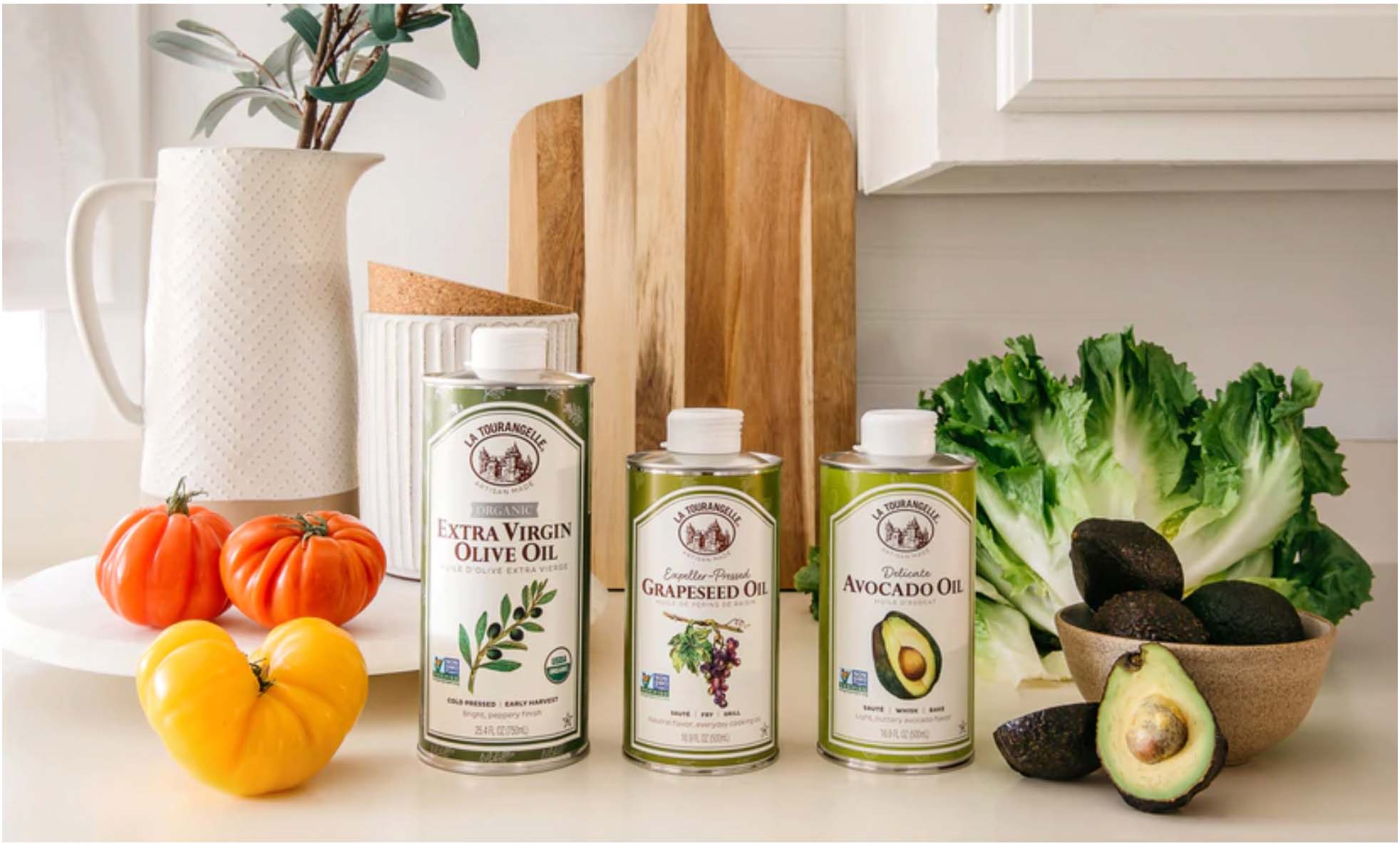 Ingredients
Serves 2 to 4
Lemon juice - 1/2 cup
Water - 1.5 to 2 cups plus 1/3 cup
Sugar - 1/2 cup
Dragon fruit - 1/2 cup, fresh or frozen
Basil seeds/tukmaria - 1.5 tsp
Ice cubes
Mint for garnish
Method
Make a simple syrup by heating sugar and half cup water until it dissolves. Let it cool.
Soak the basil seeds in water for 10 minutes.
Add ice cubes to the serving glasses, pour the lemonade. Top with some soaked basil seeds. Garnish with mint and serve.